It's amazing to think of the variety of artwork that comes through our door, requiring framing. Here are a couple of examples…
Wonder woman
We're sometimes presented with some unusual pieces – but there's always a solution and we love the challenge of finding it. Recently we framed a vintage comic from the1960's, featuring Wonder Woman. The comic was perfectly intact and needed to be framed untouched by glue or tapes, to retain its condition and value.
Consequently Robin used Mylar acrylic mounting corners and 'floated' the comic on top of the under-mount and so the comic would be preserved in perfect condition with no contact to adhesives.
Robin recommended a stunning red, distressed-look frame to tone in with the colour and condition of the front cover of the comic. As there is quite a lot of detail in the sketch itself, the mount was kept a clean and appropriate shade of white, but for extra depth and interest, Robin created a double mount and chose "invisible" clarity glass to minimise reflection.
So Wonder Woman can be displayed at her very best with no risk of damage or deterioration.
Byrne's Dental Laboratory
Another unusual arrival through the door was a tatty box of dentist's tools, apothecary bottles and, yes, teeth! These vintage items arrived courtesy of Byrne's Dental Lab, with a vague idea that they could be turned into artwork to display in their reception.
Robin sorted through the tools, teeth etc and divided the contents into categories. He cleaned the assorted items and arranged each category into a pleasing design that could be housed in a separate 3D frame. Each item had to be carefully wired in place – as unobtrusively as possible - so that it would remain firmly in position. Again Robin used clarity glass to reduce reflection. Black frames were chosen by the client to set off the pictures, which were to be hung on slate-coloured timber cladding, reminiscent of Scandinavian Hygge. For added security in a public space, the frames were screwed to the walls with chrome mirror plates.
Now patients and clients can admire former implements of torture whilst awaiting their appointments!
Have you got something unusual that you'd like framing?
Why not challenge Robin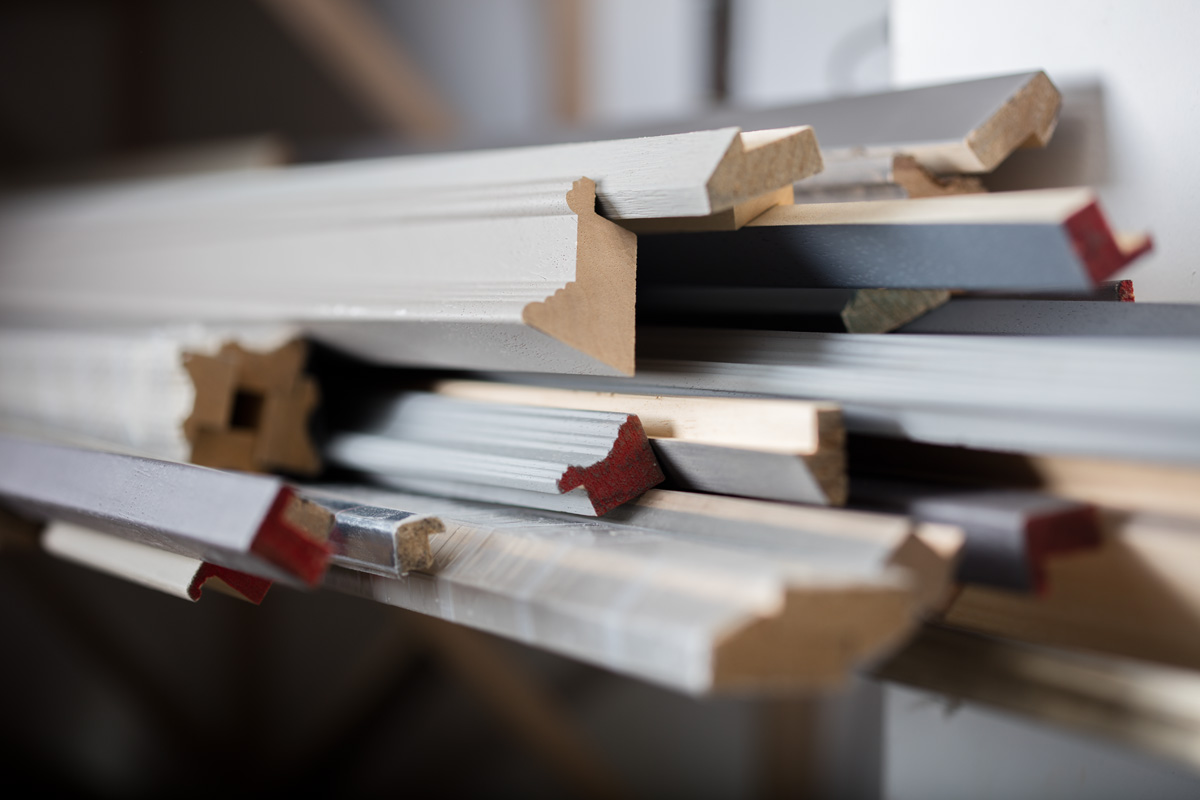 "the right frame is like the right pair of shoes."
robin eade, owner & creative director