Showcasing innovative design & contemporary art
Aside from all things framing, for us it's all about showcasing innovative design with fresh contemporary art. Situated on the corner of the Buttermarket in Thame, our windows display artwork that is surprising and playful and with a story to tell. This certainly reflects the contemporary feel of our gallery; it is fair to say we enjoy working in a friendly and informal atmosphere, surrounded by art that celebrates life including, in some cases, its quirkier aspects. We source prints from a number of publishers including Aquarelle and Jealous Gallery.

The print gallery
The print gallery includes artists whose work you will certainly recognise, for example: Quentin Blake's Roald Dahl limited editions and Lauren Child's Lola illustrations. These make excellent presents for special birthdays or christenings.
we also stock artists with whom you may not be so familiar:
Anna paints rural landscapes with whimsical details and a dreamlike quality.
Alison draws on scrap and memorabilia and reworks objects using layering and collage.
Anna uses a wide range of media to create loose drawings of living creatures.
Becky's paintings evolve through a complex layering of textures applied with a fantastic neon pallet.
Angela's work is optimistic and quirky and often depicts animals and birds.
Drop by anytime to view our stock
Robin buys in new work from new artists all the time
Our shop
Our shop stocks a range of ephemera chosen by Robin for its original design. We tend to stock limited numbers that sell quickly and allow us to introduce new trends all the time. Typically we offer a range of lighting, wall hangings, and décor such as photo albums and frames. You're sure to find unusual pieces for your home or office space, so do pop in and have a look round.
Our collection of designer greetings cards is growing rapidly! We source contemporary designs from small designer card companies such as Rifle Paper Company, Wrap, Kate & the Ink, and the Pop-Out Card Company. Within Thame, most are unique to our shop and well worth stocking up on. We also carry a range of designer gift-wrap, which will transform any offering into a well-received gift!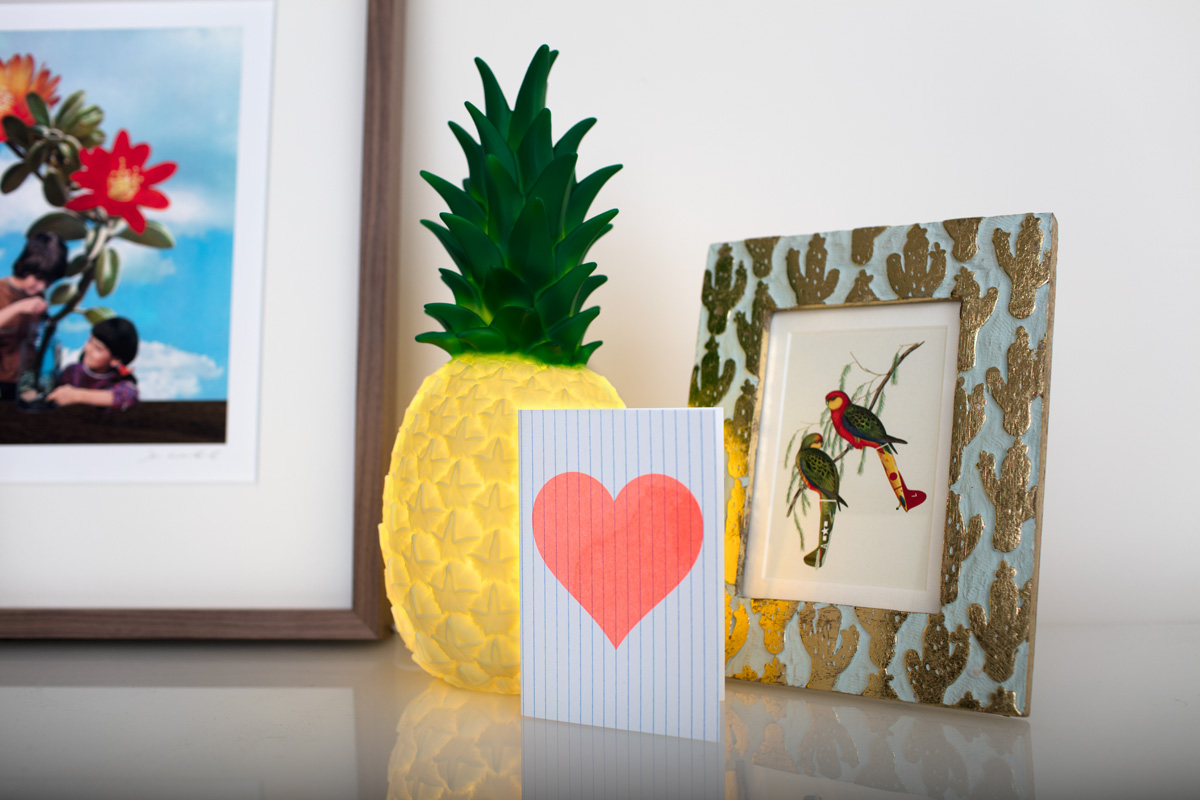 "I want things in the shop that are smart, cool and unexpected."
robin eade, owner & creative director