Who we work with…
Alongside our workshop, we team up with a number of specialists who enable us to take on bigger projects in framing, restoration and interior design.
Alison, who now runs Todd Gunter Restoration, is based in Chenies, and specialises in restoring and conserving both modern and historic paintings. Todd Gunter Restoration was started by Alison's father over 60 years ago and over the years many valuable paintings, including works by Constable and Gainsborough, have passed through their hands. Alison uses both traditional and modern high-tech methods to clean, re-touch or even patch oil paintings, watercolours etc. We refer clients with specialized restoration requirements to Alison as well as working with her on larger projects.
Our friend and associate, Mark Amos, is not far away in High Wycombe. Mark runs a framing business himself and is always a great sounding board for unusual briefs, as well as providing an extra pair of hands on larger jobs.
Likewise we enjoy working with Melanie who runs a little bird told me gallery in Wendover. We can always rely on each other's input and enjoy swapping ideas on prints and the latest trends hitting trade fairs.
Who we work for…
As well as providing exceptional framing for people living & working around Thame, we are also proud to work with businesses and professional artists.

Interior Designers
We work with interior designers and local companies, selecting artwork and creating framing that complements their interior schemes, whether for a business or a home.

SAM JOHNSON
Sam Johnson, is a leading British Designer based in Lane End, Buckinghamshire. Robin has worked with Sam on a number of projects, sourcing frames and employing framing techniques that enhance both artwork and the overall effect within an interior.
"I've worked with Robin on numerous projects and have always been immensely impressed by his helpful approach and ability to meet important deadlines."
STUART BARR CDR
Stuart Barr CDR is a case in point: they were looking for some interesting pieces for their kitchen showroom in North Weston near Thame. We worked with them in creating 3D frames of vintage kitchen utensils and carpentry tools to display on the walls of Barrkitchens.
Artists
PEREGRINE HEATHCOTE
Amongst the professional artists who bring their work to us for framing, Peregrine Heathcote is a regular client. His paintings are often on the large side, but despite this posing logistical challenges, we always rise to it!
"Only good things to say about Robin's work. I can always count on him!"
BARBARA SHAW
Robin also frames work for Barbara Shaw who specialises in textile art. Barbara is based in Aylesbury; her latest works can often be found on display in Fitch & Fellows, our neighbours on the Butter Market in Thame. Framing Barbara's work is a real pleasure as the artwork is often focused on Oxfordshire and the locality and encompasses a confident range of colour and texture.
"Robin is a delight to work with as he has an instinctive feel for the type of frames which would suit my textile art. As my pieces are very textured and colourful, Robin makes useful suggestions from his wide choice of mouldings as to how to ensure my images, when framed, look contemporary and professionally finished. I have no hesitation in recommending him."
ANDREW STOCK
Andrew Stock, artist and Fellow of the Royal Society of Painter-Printmakers, moved to Buckinghamshire in 2013. He currently works from his studio in Quainton. Robin has enjoyed working with Andrew bespoke-framing his exquisite etchings and watercolours for annual and ongoing exhibitions.
"I'm very happy to recommend Pretty Like Pictures. Robin has framed many, many pieces for me and the quality of his finish is consistently high."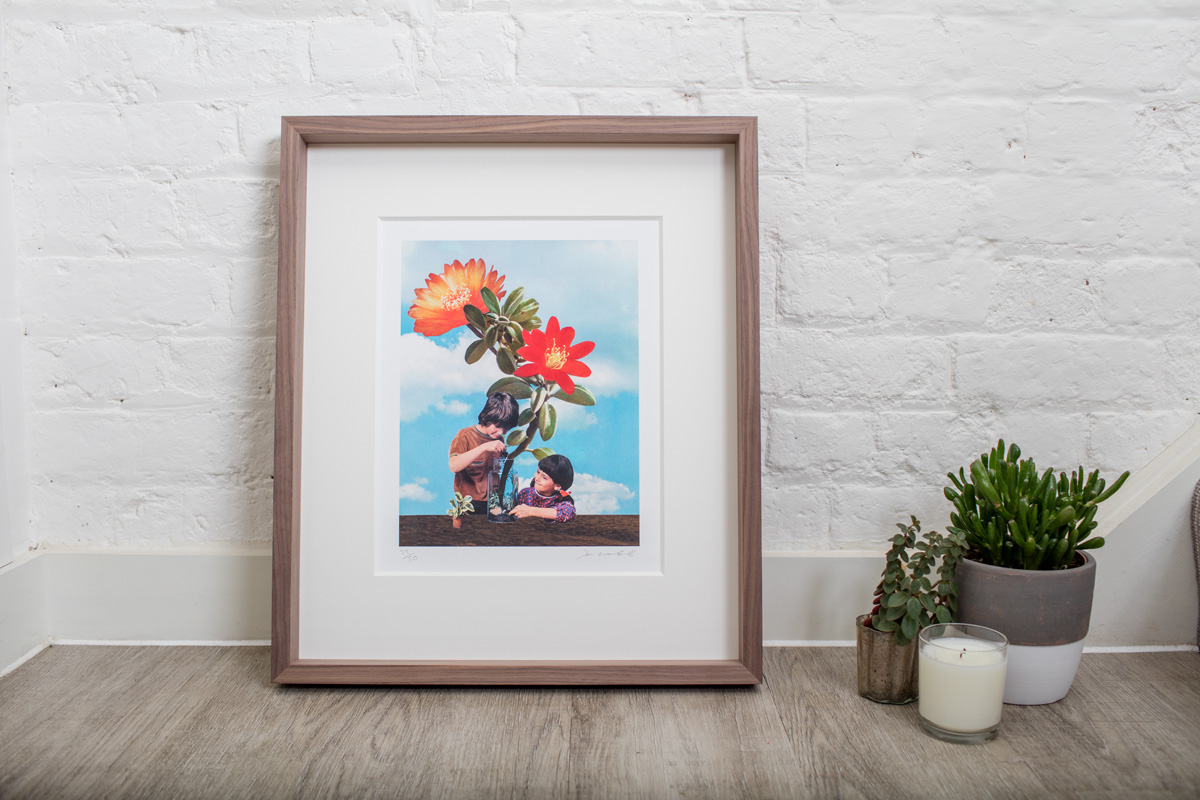 "Pretty like pictures brighten the corners."
business customer, Oxford